Without the support of our friends and neighbors in the community, we couldn't do what we do. With your gift of time, money, food or clothing, we can continue to uplift those most at risk in our community.
We accept both cash and checks by mail or in person.
Please include a note if you are from one of our supporting congregations.
We also accept payments via PayPal!
Monetary Donations
Send your monetary donations to Doorstep:
1119 SW 10th Ave.
Topeka, KS 66604-1105
NEW ADDITIONS
You may also easily support Doorstep simply by the way you may normally shop, all at no additional cost to you.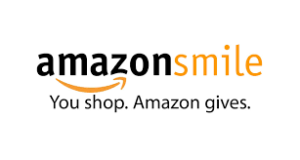 Amazon Smile
CLOTHING AND HOMEWARE DONATIONS
Many of our neighbors are in need of basic clothing and home items. Items specifically for children are also in high demand. The following items are particularly useful:
Clothing
Diapers
Toys
Small household appliances
Sheets, blankets, linens
Shoes
Drapes, throw rugs
Towels and towel sets
Jewelry
Dishes
Pots and pans
Due to the small space of our building and redistribution restraints, we are not able to accept furniture of any kind or car seats. To donate these items (gently used and in good condition), please contact God's Storehouse at:
2111 SW Chelsea Dr, Topeka, KS 66614
(785) 608-6743.
 FOOD DONATIONS
We strive to provide our neighbors with nutritious, well-rounded food options. Additionally, we like to offer more than just a quick fix. For many of our clients, we provide meal packages designed to yield three meals a day for five days. While we love any and all food donations, the following items are most common in our meal packages:
Macaroni and cheese
Pinto beans
Spaghetti
Canned fruit
Canned soups
Ramen noodles
Milk: canned and powdered
Cereal: hot and dry
Jelly
Bread
Egg noodles
Rice
Spaghetti sauce
Tuna
Canned vegetables
Corn
Green beans
Peas
Pork and beans
Crackers
Peanut butter
Hamburger: 1 lb. packages
Sugar
Flour
Cake mixes
Cooking oil
PERSONAL HYGIENE ITEM DONATIONS
When available, we like to provide items to help our neighbors maintain healthy personal hygiene. The following are especially useful:
Toothbrushes / Toothpaste
Shampoo / Conditioner
Soap Bars
Feminine Hygiene Products
Deodorant
Body Wipes
Combs / Brushes
General Information
1119 SW 10th Ave.
Topeka, KS 66604-1105
Office open: M-F 8 a.m. - 3 p.m.
Client service hours: M-F 9 a.m. - 1:45 p.m.
Phone: 785.357.5341
Fax: 785.232.4865